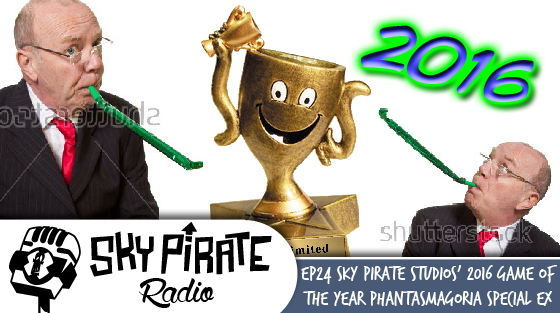 Podcast: Play in new window | Download
Subscribe: iTunes | Android | RSS
Only three-and-a-half months late, it's Sky Pirate Studios 2016 game of the year fiesta! At a feature length that would make Peter Jackson blush, the boys touch upon topics of utmost import, discussing the best water, food and 'tude in the games of 2016, jumping from sponsor-to-sponsor all the while. In the ultimate race against time, will those crazy Sky Pirate hooligans be able to get to announce their games of the year before all their sponsors drop out? How many times will Max mention Overwatch? Will Jace stop fidgeting with objects that are obviously being picked up on his microphone? Find out in our season finale that listeners have been calling "a podcast"!
SPOILER WARNING: We talk Last Guardian from 44:30 to 48:00. We provide ample warning, but keep your ears peeled! We also talk about spoilers for Castlevania: Lord of Shadow at some point, but I don't think you care about that really.
[THIS PODCAST HAS BEEN SPONSORED BY THE CORPORTATION FORMERLY KNOWN AS MAX'S ANT FARM(tm) – "THE ANTS WEREN'T BIG ENOUGH"]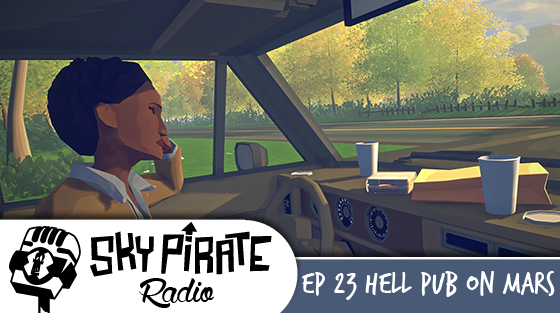 Podcast: Play in new window | Download
Subscribe: iTunes | Android | RSS
In this bumper-length podcast the boys are BACK after an extended hiatus to talk about the forever-upcoming Star Citizen, the poor implementation of sports commentary in video games and the tone and theming (or lack thereof) of Battlefield 1, before talking a lovely stroll down Peter Molyneux's the Trail. Thereupon they lose their collective minds, with Jace complaining about ordering themed cheese burgers, Kevyn morphing into a window, Max destroying his own home and buying "ironing boards" and Joey staring deeply and lovingly into the ever-present fire (voice talent provided by Michael Caine).