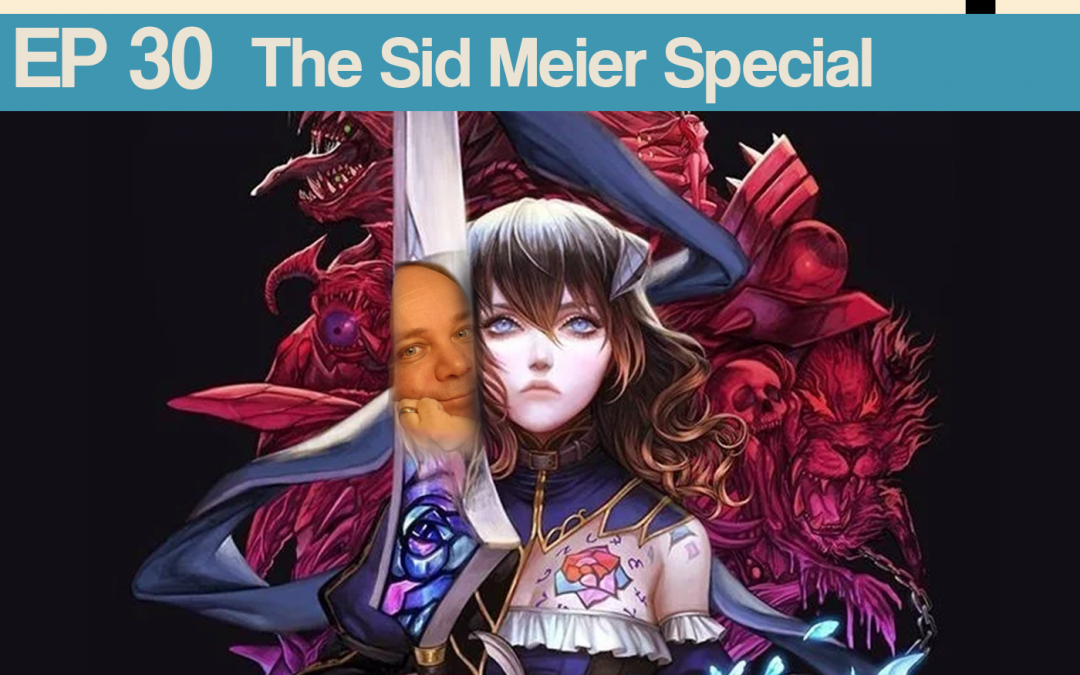 Podcast: Play in new window | Download
Subscribe: Apple Podcasts | RSS
On this most esteemed episode of Sky Pirate Radio, we brush noses with Industry Legend Sid Meier* before getting busy whipping up a storm in Bloodstained: Ritual of the Night and Whipseey and the Lost Atlas, thieve the lands of WoW Classic and SteamWorld Heist, and get our hands around Remedy's chuggin'-but-charmin' Control. The boys cap things off answering a long overdue question, listing off some of their favourite game design books that can turn YOU into a Game Making Super Star! Lastly, we keep you abreast of progress on both our work-in-progress cowboy game and the PC version of Help! I'm Haunted.Video game making books we mention:
Rules of Play by Eric Zimmerman and Katie Salen
Level Up! The Guide to Great Video Game Design by Scott Rogers
The Art of Game Design by Jesse Schell
Game Design Workshop: a Playcentric Approach to Creating Innovative Games by Tracy Fullerton
Console Wars by Blake J. Harris
*Sid Meier does not appear in this podcast. We're sorry. Maybe next time, Sid!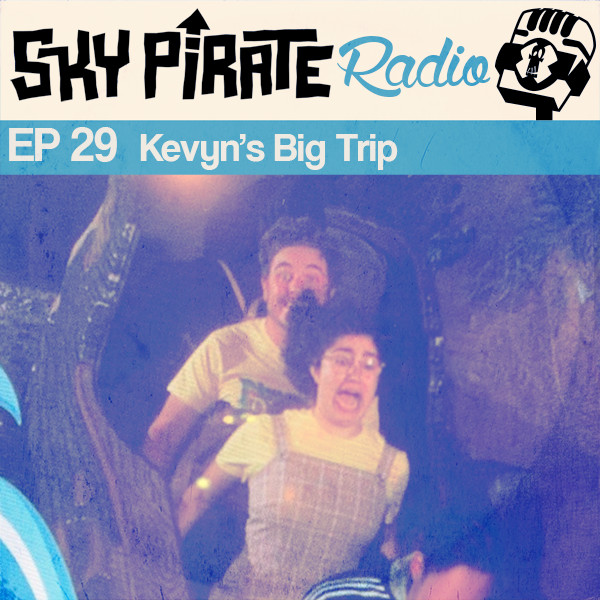 Podcast: Play in new window | Download
Subscribe: Apple Podcasts | RSS
Join Jace and Kevyn on a phonic journey of globe-trotting proportions as we start things off with an update on our next hot new video game project, before moving on to relay Kevyn's discoveries on his great tour of America!
From the hallowed halls of GDC to the spiralling towers of Disneyland, mysteries abound on Kevyn's trip, and all is not what it seems… will Jace finally discover the unknown whereabouts of the Noid? Can Kevyn survive a lethal attack from an animatronic snake on the Indiana Jones ride? Are there any good pastrami places in Melbourne? With a cryptic clue from the Starlord's private dance party as their guide, our two agents of chaos strive to answer every last question that itches in your minds eye, including exciting theme parks, relaxing camping, and disconcerting 3D apparitions of the Simpsons. Sky Pirate Radio: it's volleyball, baby!*
*This episode of Sky Pirate Radio is brought to you by the sport "Volleyball".