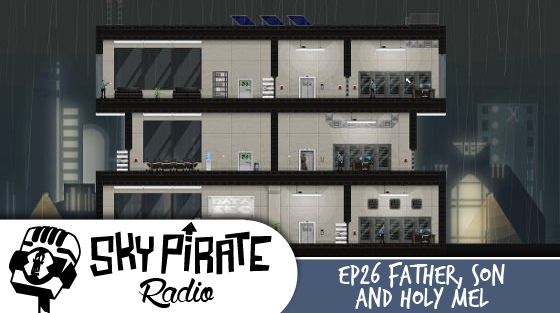 Podcast: Play in new window | Download
Subscribe: Apple Podcasts | Android | RSS
Having a bad week? Those crazy Sky Pirate boys are back once again for your aural pleasure! In this heart-racing instalment, Jace gets down and dirty with the rabbids and recalls the first 5 minutes of Get Even, Joey spreads the virtues of Dead Cells and Kevin Smith's Yoga Hosers, Kevyn tells a #ModernJoke, and Max uncovers the HORRIFIC TRUTH behind Reggie Fils-Aimé. Then we talk shop about Troy's game of the week "Gunpoint", Minions, and our Hots and Nots from E3 2k17! Keep your ears to the train tracks – Sky Pirate Radio is back in town.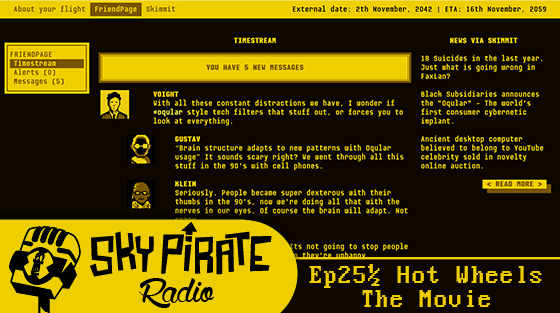 Podcast: Play in new window | Download
Subscribe: Apple Podcasts | Android | RSS
In this monumental (and bite-sized!) installment in the Sky Pirate Radio lore, our intern Troy/Trent has arrived on the scene, aplomb with Simpsons references! Also – Kevyn purchases a gold-encrusted Angry Birds statue; Jace directs a Hot Wheels Movie; Joey transcends time and space; and the elusive Tom Clancy tinkles a bell from beyond the grave. Also, video games – Binding of Isaac: Afterbirth+! Ghost Recon: Wild Lands! Killing Time at Lightspeed! And MUCH (a little bit) MORE!